Surf Lesson Moana
Learn to surf at one of South Australia's famous beaches with an exciting and fun 2-hour lesson.
What's Included
2-hour surf lesson
Use of wetsuit, rash top, sunscreen, and surfboard
What to Expect
Learn to surf at one of South Australia's famous beaches – Moana. These two-hour group lessons will have you carving up the waves in no time.
Your lesson starts by changing into your gear, including a full-length wet-suit, rash-vest and sunscreen. Then you'll grab your board and head to the sand. Your surf instructor will get you warmed up, give you the low-down on surf safety, and familiarise you with your board, so you know which end points where! Next, it's onto the basics of board riding, including how to catch a wave, how to stand up, how to dismount, and how to fall off safely. You'll do all of this on the sand, so you can really nail your form before taking to the water.
Once you do hit the surf, you'll be tackling waves in waist-deep water. Don't be afraid to cheer and celebrate the first time you successfully stand up on your board - it's all about having fun while learning! You'll spend around an hour and a half in the water before rinsing off both your wetsuit and board. While you'll have all the excellent memories from the day, you'll also get to take home some incredible photos from your lesson!
You can choose to join a class for a once-off lesson and a taste of surf life, or you can take your surfing further with multiple lessons. All the instructors hold a level 1 surf coach certificate, surf rescue, working with children certificate, and first aid. Many of them are also competitive surfers themselves, so you can ask them anything surf related and they'll have the answer. Every class has a ratio of 1 instructor to a maximum of 8 students.
Frequently Asked Questions
The operator offers learn-to-surf lessons regularly at Middleton and Moana, as well as Goolwa, Yorke Peninsula, Mt Gambier and Robe on demand.
https://www.backpackerdeals.com/australia/adelaide/surf-lesson-moana#deal-faq-5785
Policies
Terms & Conditions:
The operator may alter itineraries to best suit the group or weather conditions, and itineraries may change in unforeseen circumstances
The operator requires minimum numbers to be met and tour departures may be modified or cancelled if minimum numbers are not met. The operator will offer full refunds should they cancel a tour or will arrange an alternative tour if required
Participants must agree to the equipment hiring terms and conditions

I agree to hire the Surf & Sun equipment, with the knowledge that charges and hire periods are subject to the following conditions:

I shall return the equipment by the agreed time. I understand that if the hiring period is exceeded, hourly rates will be charged accordingly
I shall be responsible for the return of goods and equipment and shall pay for all equipment lost and/or damaged
I am aware that this equipment must be cared for and stored in a safe place when not in use
Cancellation Policy:
If you choose to cancel your tour, the following charges apply:
60 days to 48 hours notice prior to departure – 25% of the cost
24 to 48 hours notice prior to departure – 50% of the cost
Less than 24 hours notice prior to departure – 100% of the cost
Reviews for Surf Lesson Moana
---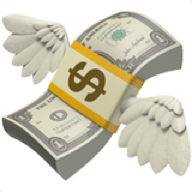 SAVE

AUD $

4
Best Price Guarantee

Free & Easy Cancellation

Up to 10% Cashback

100,000 5 Star Reviews

Book Securely